Today, my parents went here in my little home. I receive mail at their home, so every weekend I get all is arrived there... but this time they were coming here, so they brought all to me. And... I've got ten packages at the same time!!! I was happy like a child, opening all of them!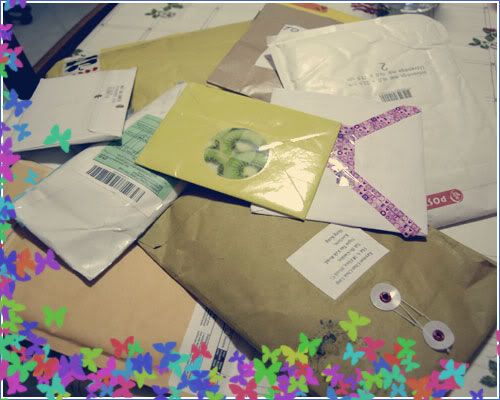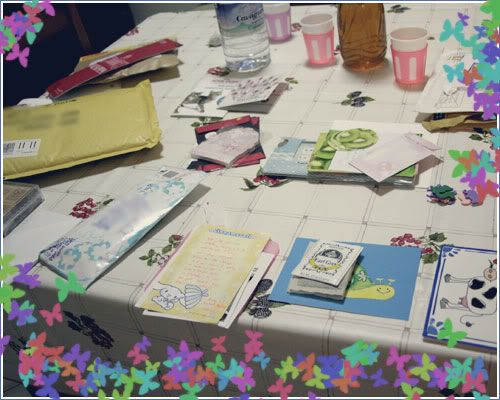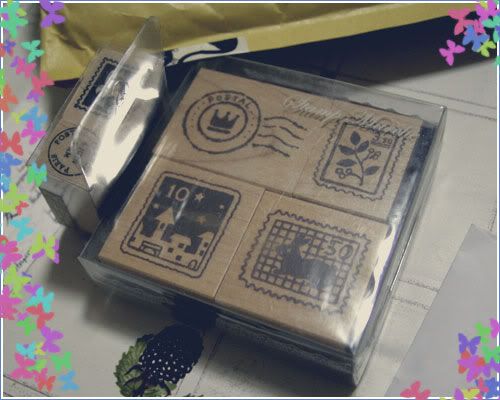 Yay, I have my first rubber stamps sets!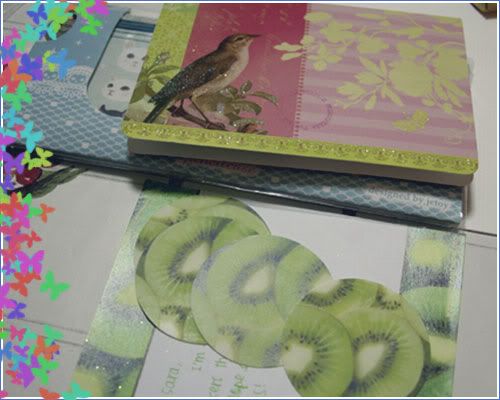 This amazing card was from Julie, and she sent me too some kiwi-envelopes-seals, I love them!